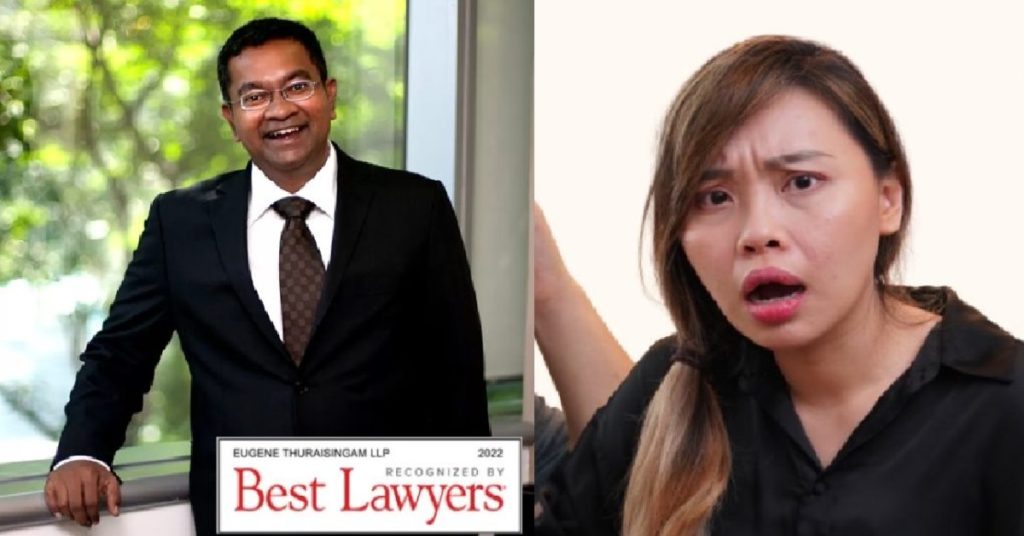 Instagram page @sgcickenrice has acted in response to the Cease and Desist letter issued to him via NOC and Sylvia Chan's lawyers.
The Instagram page has engaged one of Singapore's top lawyers, Eugene Thuraisingam from Eugene Thuraisingam LLP, to act for them and issue a lawyer letter to Night Owl Cinematics and Sylvia.
A quick scan through the law firm's website showed a host of awards won by them.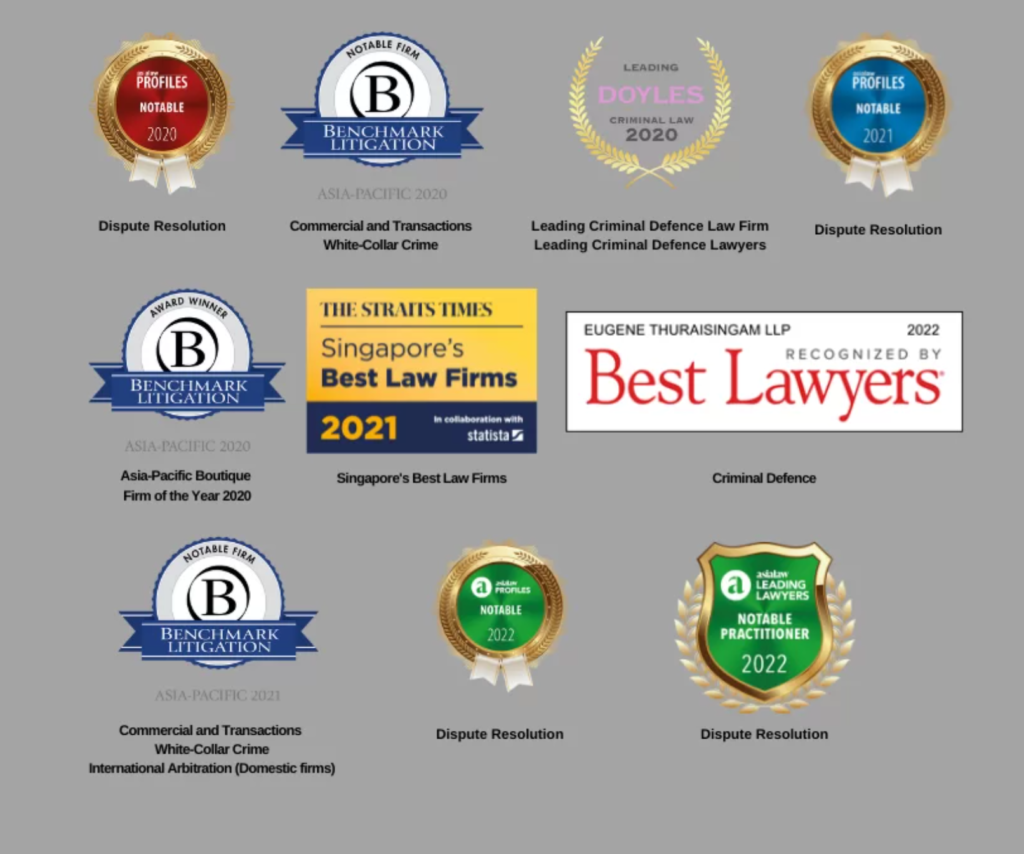 A photo of the letter was posted onto their Instagram profile.
In the lawyer letter, it stated that NOC's first lawyer letter "has not alleged that (the allegations) are untrue".
They also highlighted that the letter sent to @sgcickenrice was sent after 6pm on 11 October 2021, demanding action to be taken by 10am on 12 October 2021.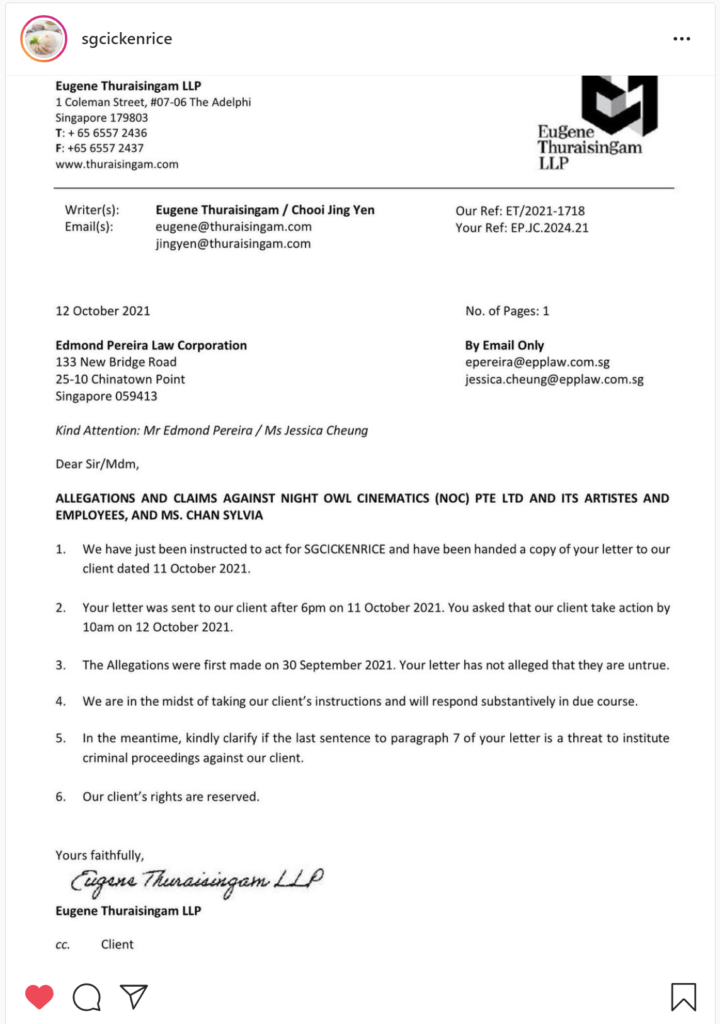 Recap
Images source: @nightowlcinematics, @sgcickenrice on IG and thuraisingam.com