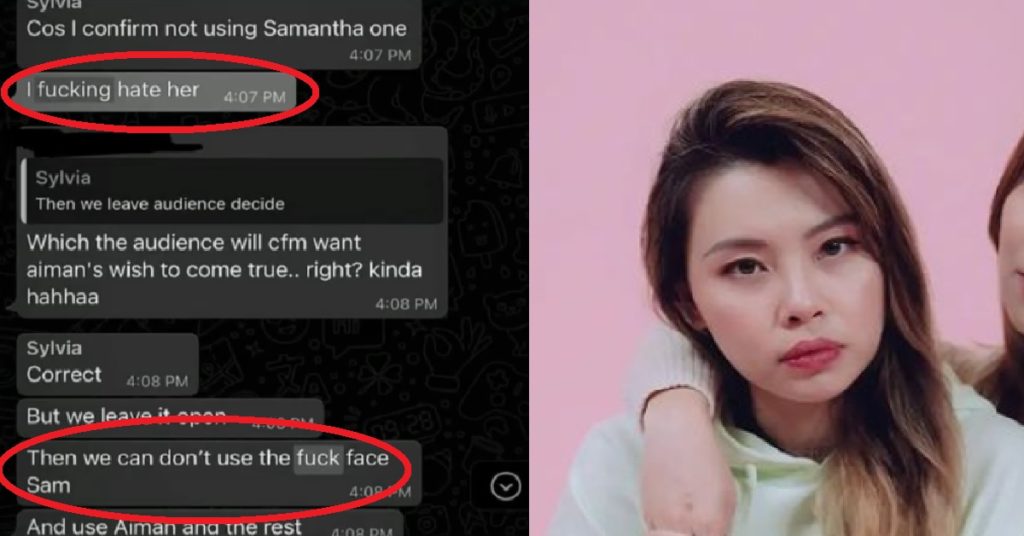 Local influencer and NOC artiste Rao Zijie posted a cryptic post on his Instagram profile, revealing that he has left Night Owl Cinematics after 5 years with the company.
He didn't reveal the reasons for his departure.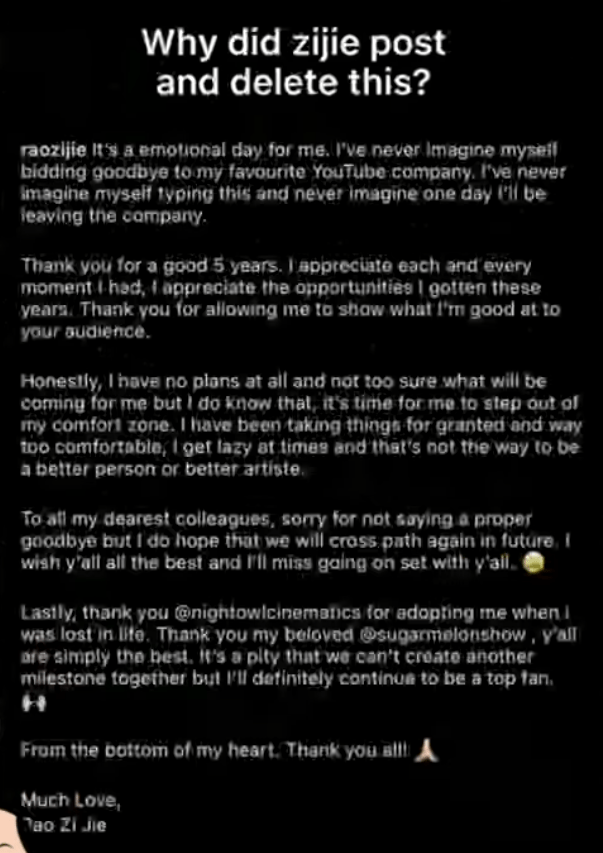 A quick scan through the NOC artistes IG profiles showed that a host of them have since removed NOC from their IG bios.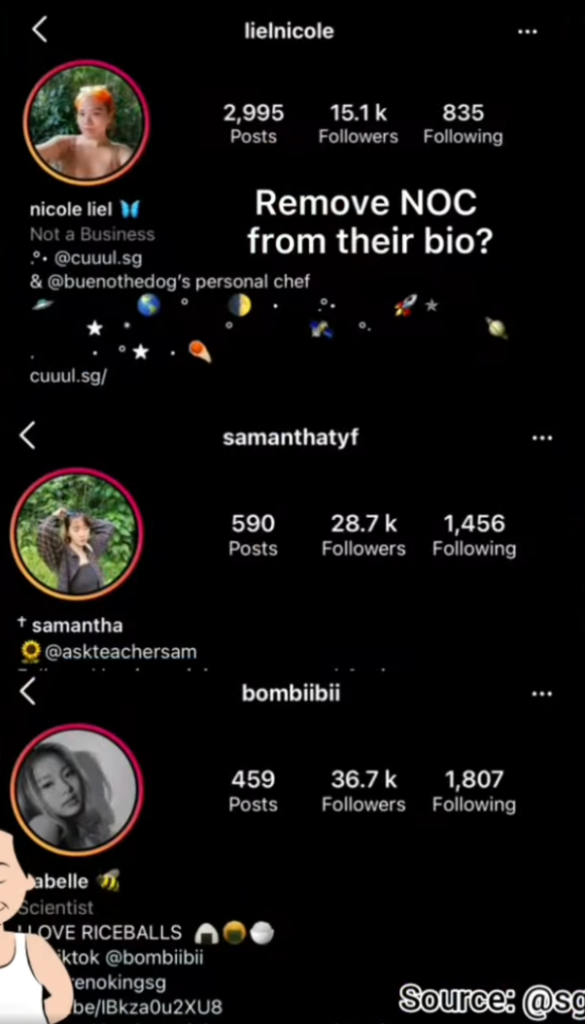 According to @sgcickenrice, recordings and messages purportedly from NOC's group chats were later leaked by an undisclosed member, showing the alleged working conditions that the staff were under.
In a series of messages allegedly sent by Sylvia Chan, the co-founder of the company, she allegedly called influencers "stupid":
"I can't talk to influencers, they are stupid."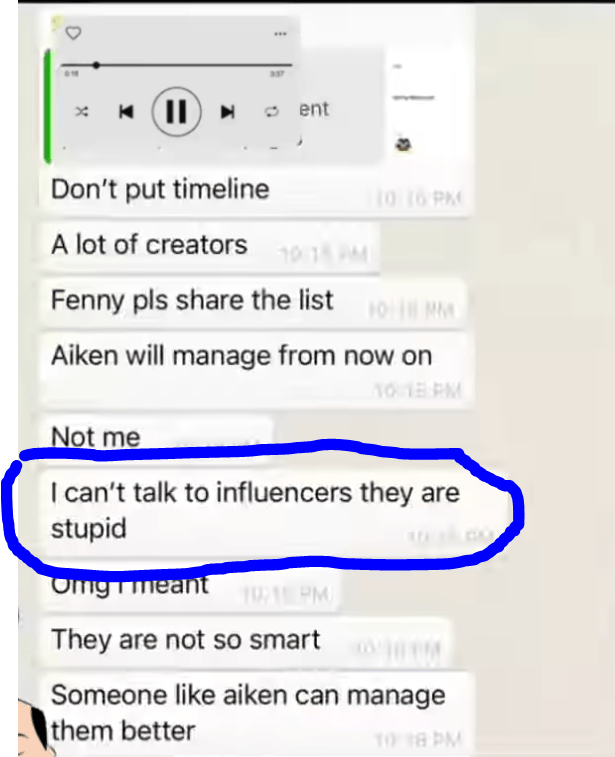 She then allegedly used a slur to insult her staff, calling the staff "f**king [email protected]".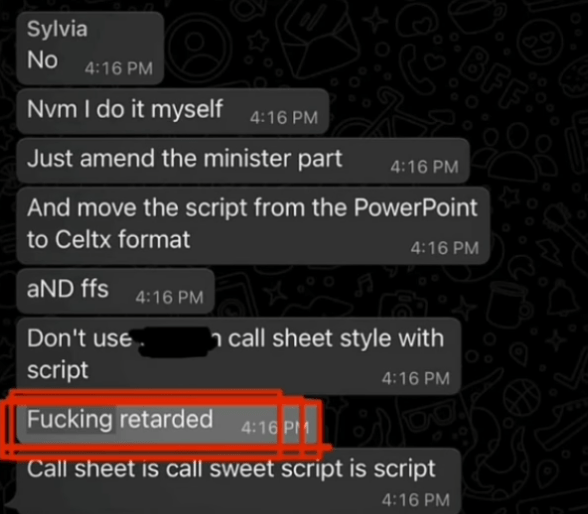 She was also allegedly using very strong words towards a female employee following a mistake by Aiken Chia (another NOC artiste), who kept mum as Sylvia unloaded on her.
The girl was purportedly crying in the office. (See video at the end of the post)
In yet another leaked group chat message, Sylvia allegedly called one of her artistes Samantha "f**king annoying", and called her a "f**k face".
She also allegedly said that she "f**king hate her".
In a voice recording, she was heard insulting Samantha by saying "that b*tch is f**king dumb".
A number of artistes from NOC then stood up for Samantha and posted the following captions on their IG stories: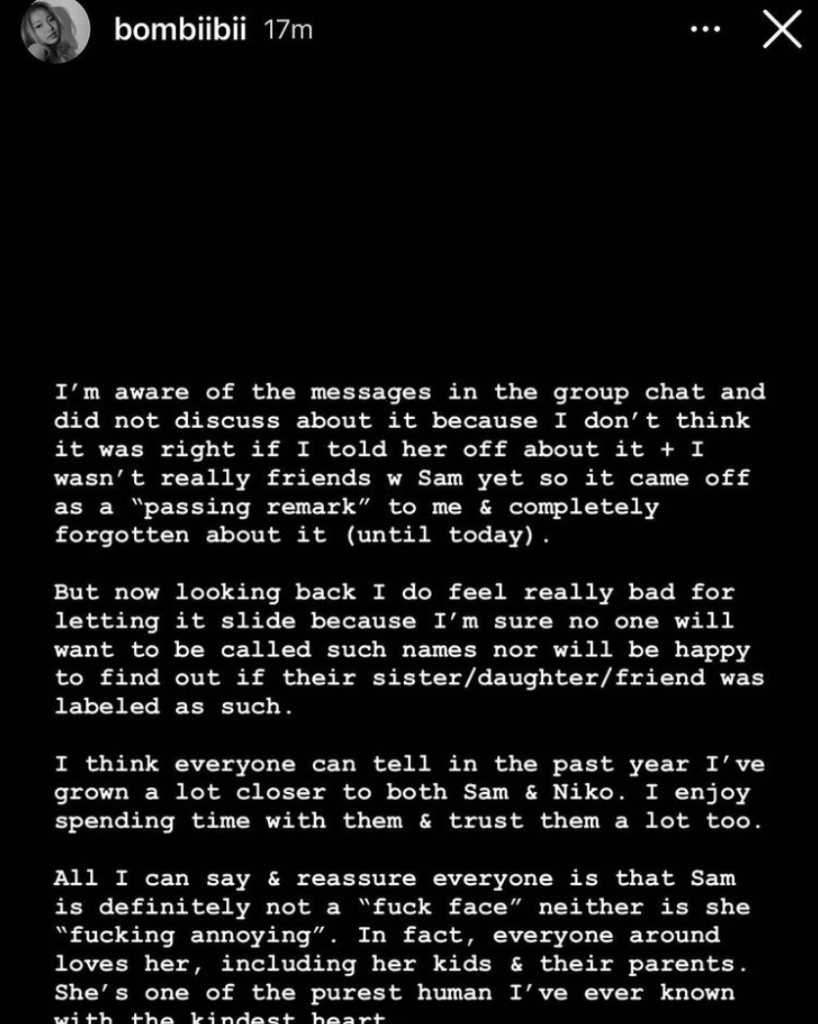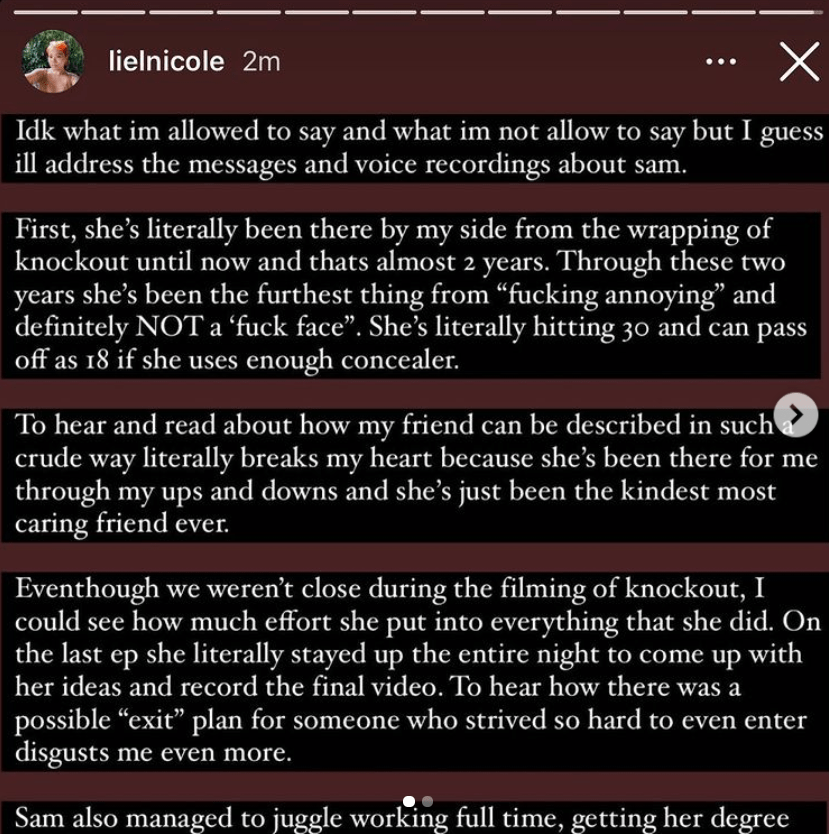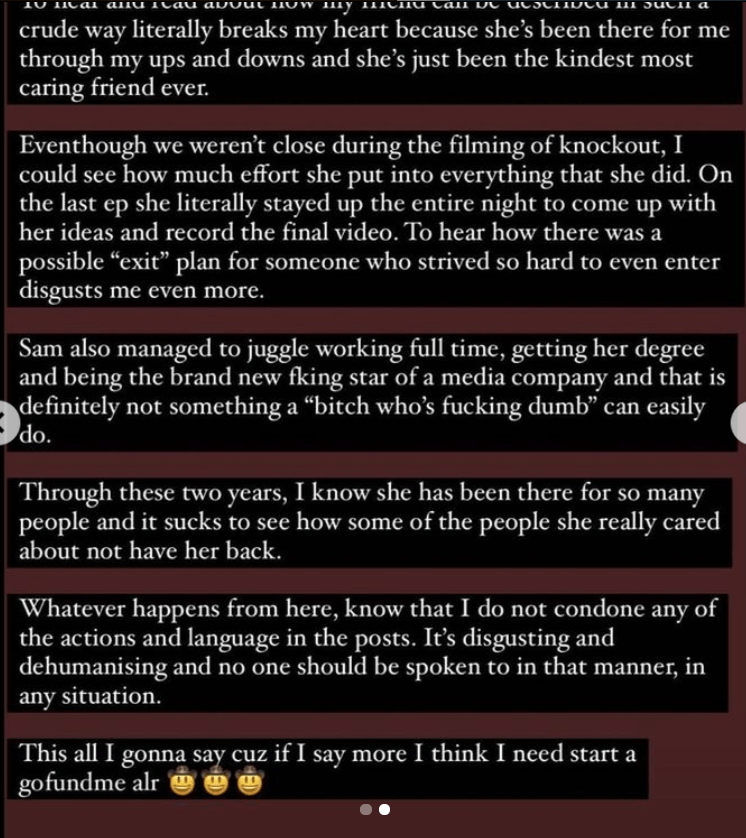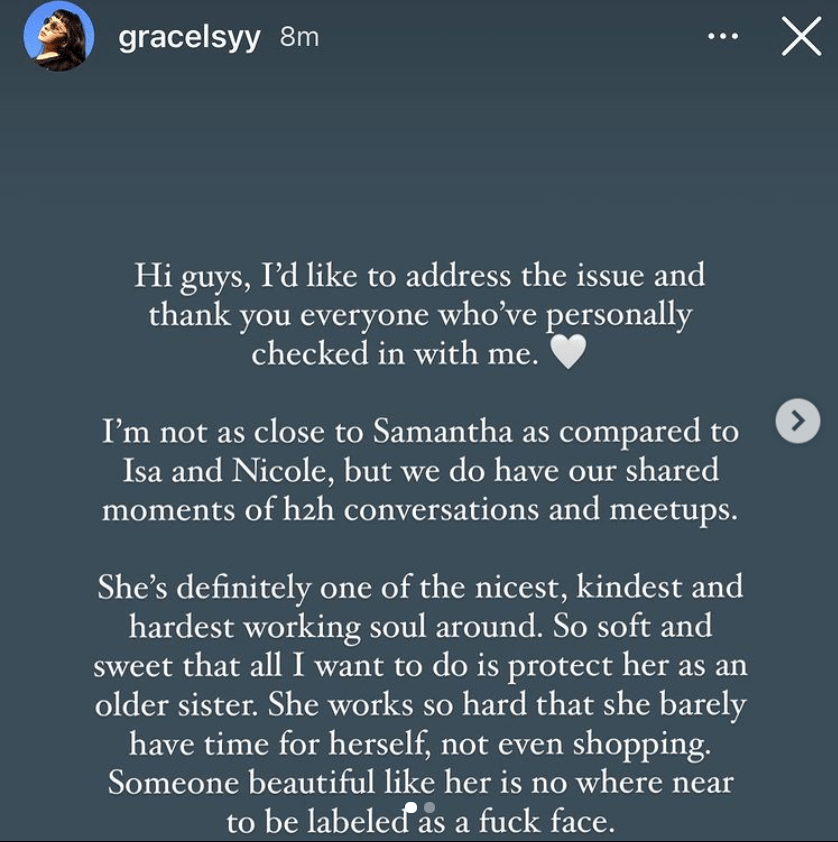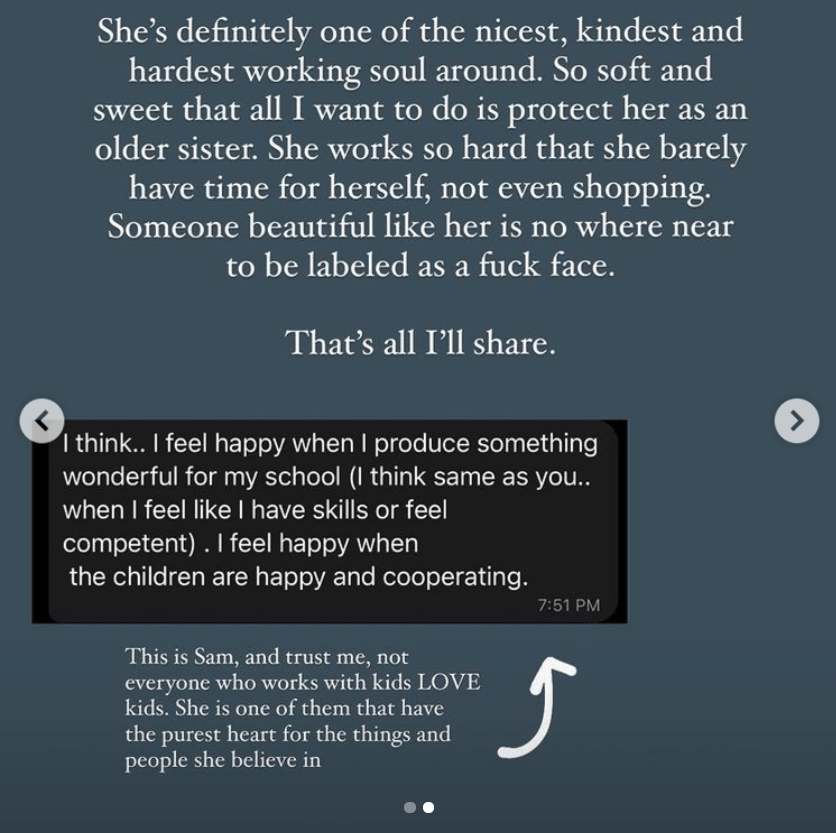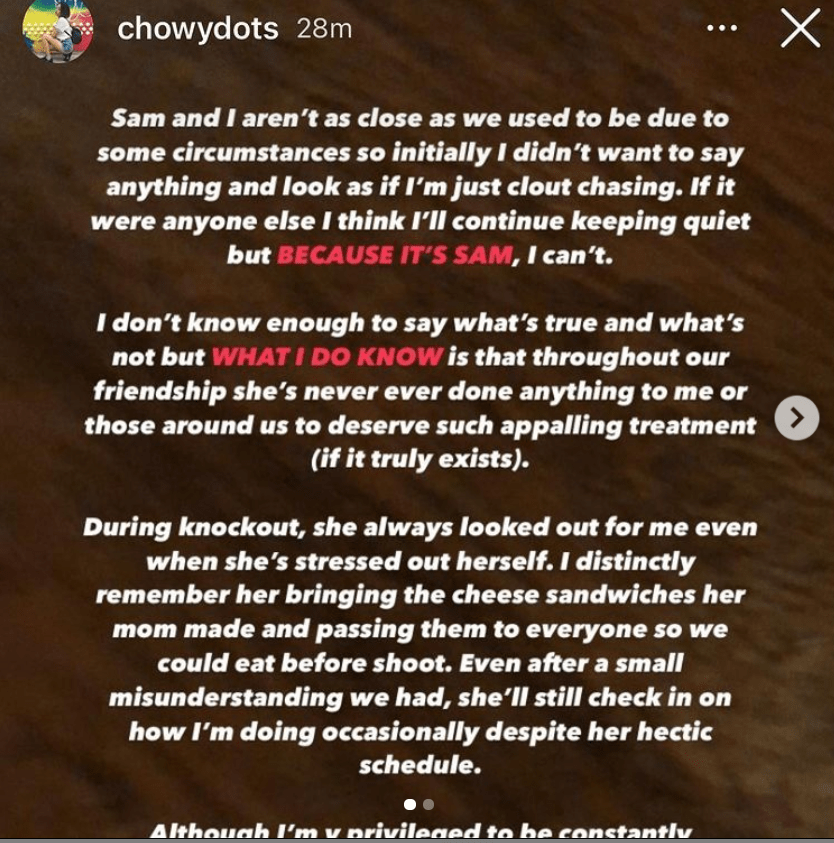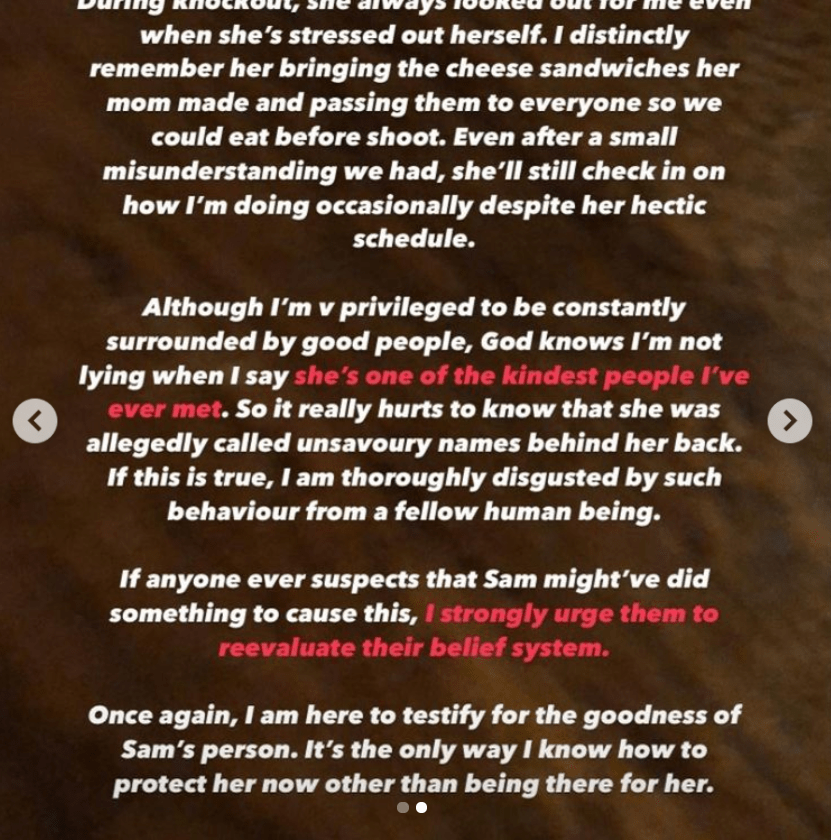 A mass resignation of the talent roster then ensued, with many of the artistes tendering their resignations.
However, they were then added into a group chat with the company's lawyers.
Disclaimer: At the time of writing, these are mere allegations and Sylvia has yet to come out and address the situation.
All content sourced from Instagram (refer to "sources" below) and do not represent the views of our editors.
FULL VIDEOS LOADING…
Images and videos source: @sgcickenrice, @chowydots, @gracelsyy, @lielnicole, @bombiibii, @sylsylnoc on IG and Tiagong on Facebook
Related