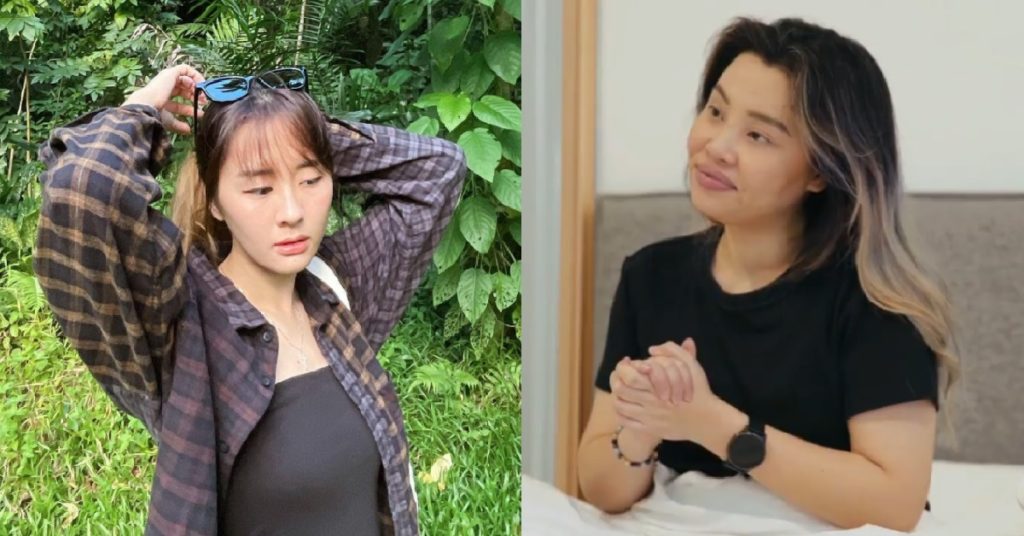 Samantha Tan, the influencer who was allegedly called a "f**k face" and a "f**king d*mb b*tch" by Night Owl Cinematics co founder Sylvia Chan, has come out and responded to the latter's public apology.
She called her out for her alleged untruths in her apology.
In Chan's apology, she said that the winner of the reality show NOCOUT would be granted a contract to join them as a full-time content creator.
But Tan debunked it saying that the eight of them allegedly signed the talent contract for 3 years before the filming of the reality show began.
She added that all eight of the contestants were already granted the grand prize before filming even began.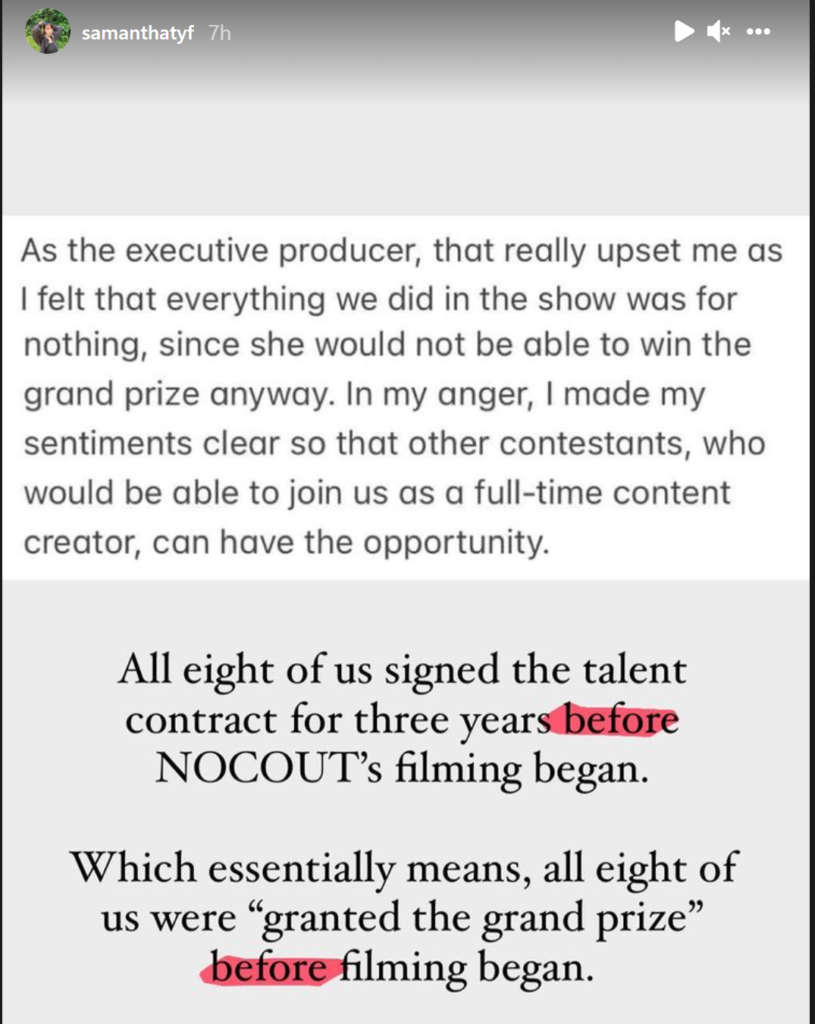 In Chan's apology, she said that she was frustrated because she found out late into the production of the reality show that Tan had an existing 3-year-bond with a government agency and couldn't sign a full time contract with NOC.
Tan then debunked it and said that she made it clear to them that she had a government bond and that NOC's lawyers also reviewed her contract, making sure that it was okay that she had 2 contracts running at the same time.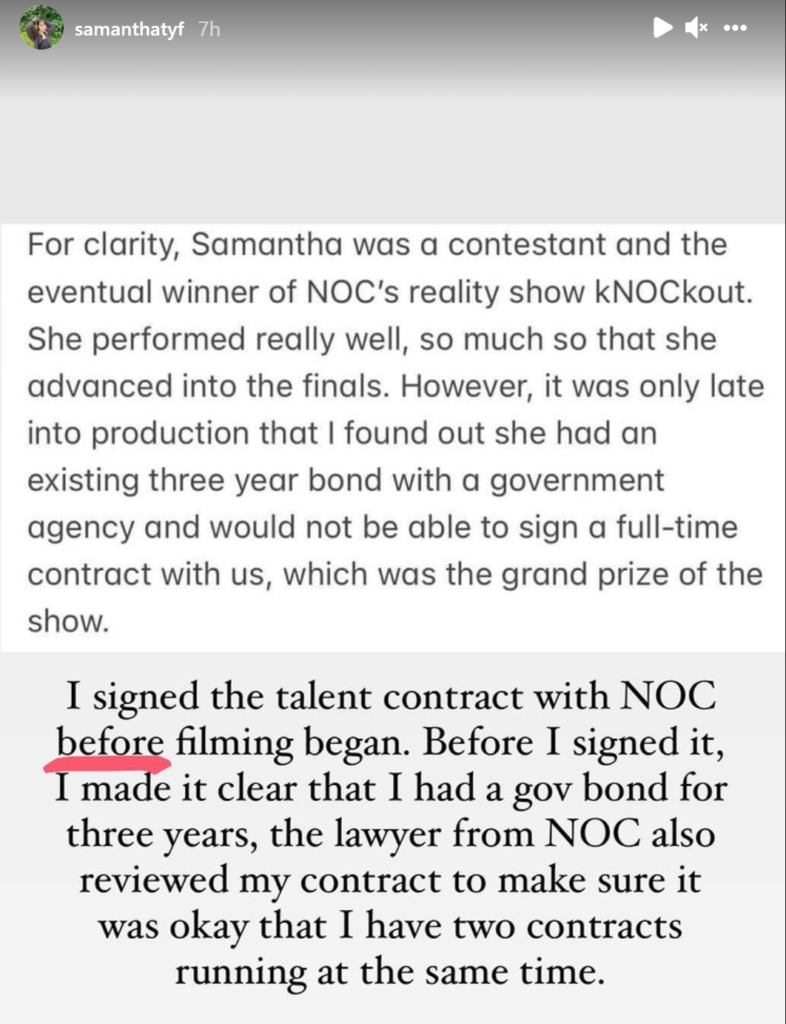 Tan then added that she won't say more because she cannot afford a lawsuit with Chan and NOC, and she asked for support for her upcoming gofundme should anything happen.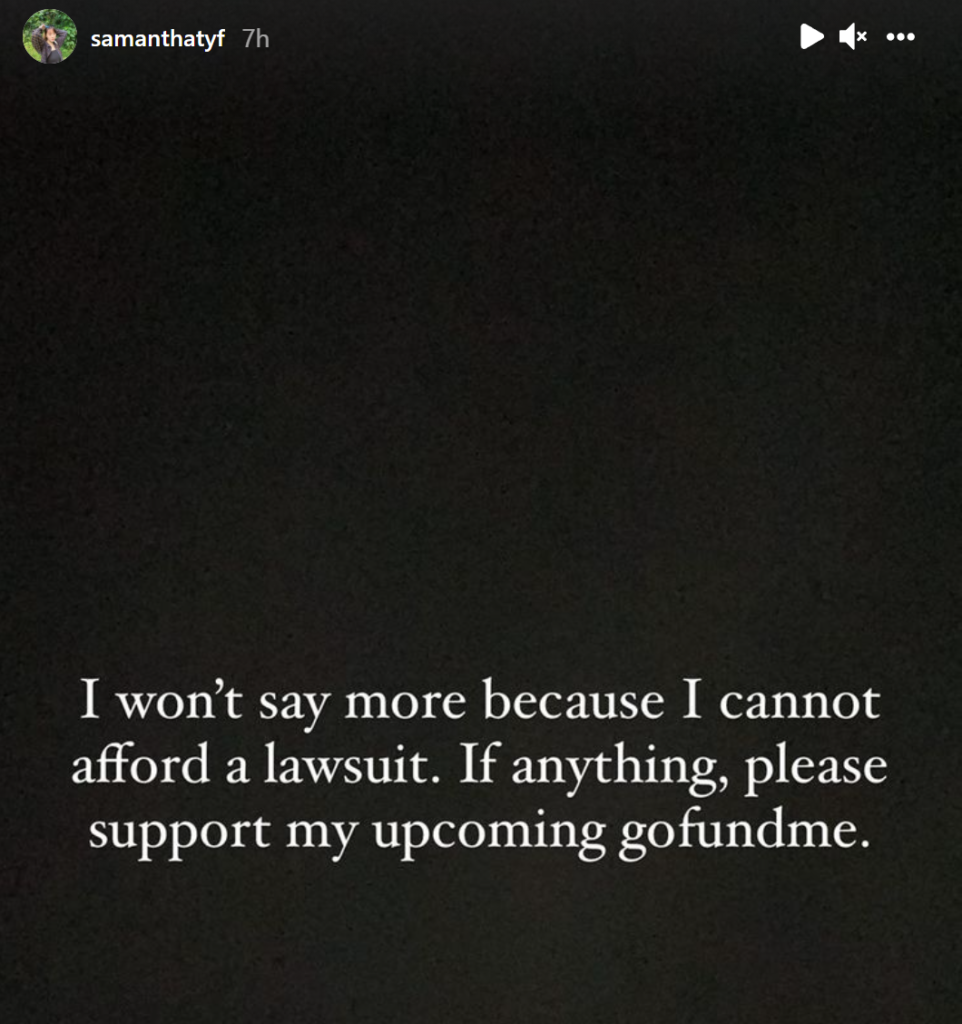 Images source: @samanthatyf, @sylsylnoc on IG
Recap